MERL LINDSAY
 THE OZARK JUBILEE BAND aka THE OKLAHOMA NIGHTRIDERS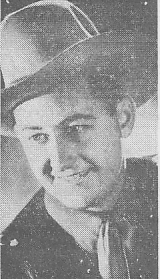 1963 - 1964
******
After returning from Okinawa Gene was hired by the Merl Lindsay band.    He had worked part time with Merl's "Oklahoma Nightriders" in the 1950's.  The band was now known as "The Ozark Jubilee Band", having been changed while they were with the Red Foley television show. Headquarters was "Lindsay-Land"  in Oklahoma City and the band was touring the southwestern United States, playing private clubs, military clubs, and "package show" tours  with performers of that era.  In 1965 Merl  was diagnosed with cancer and soon became too ill to travel.  The band completed the remaining dates that were booked and then disbanded. Merl died in 1965.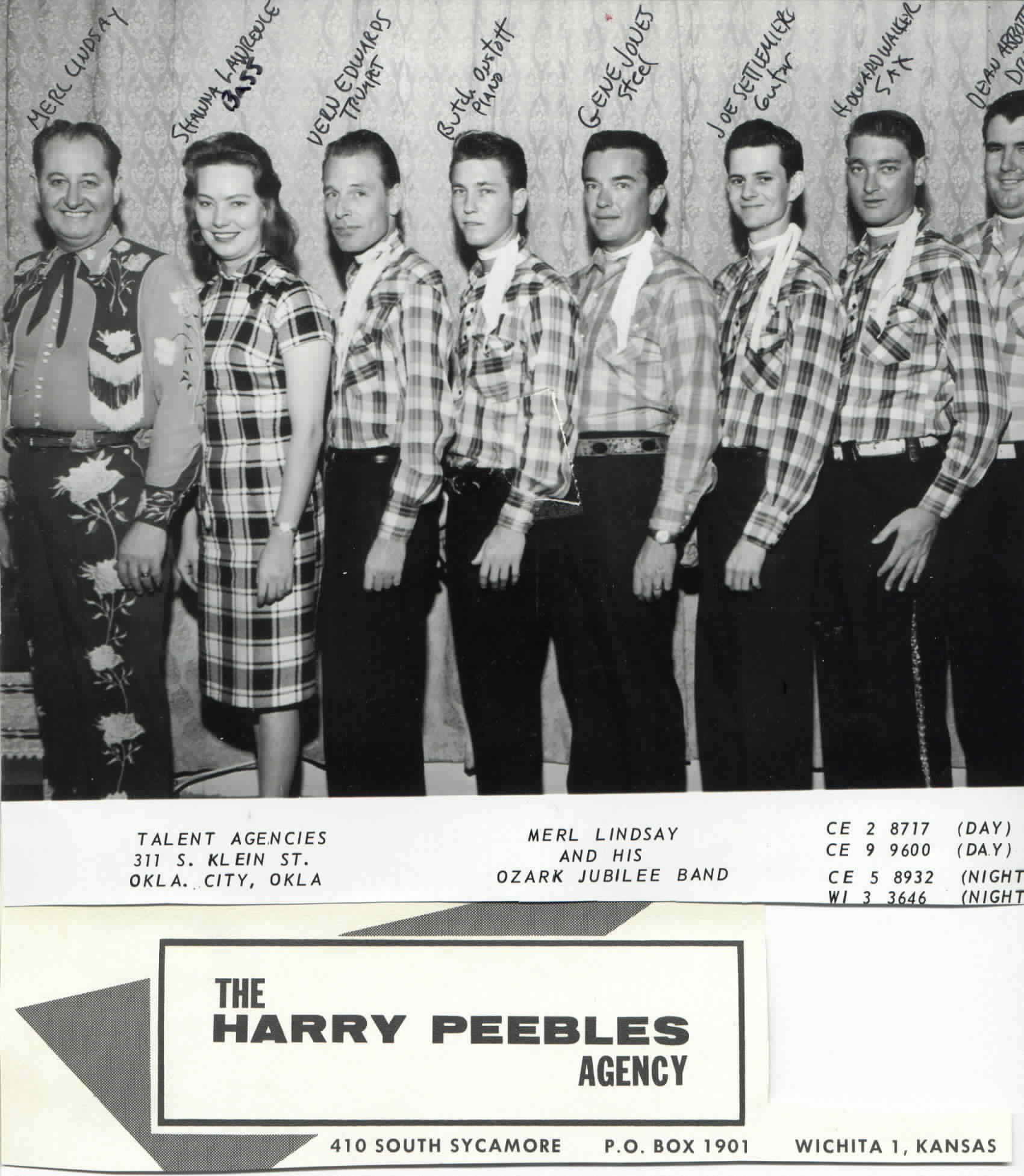 ******
(By United Press International & The Oklahoma Journal)  Band Leader Merl Lindsay, one of the top names in country and western music, died October 12, 1965, of cancer, He was 45.  Lindsay, who rose to country music fame nearly 30 years earlier with his first band, the Barnyard Boys, had been in poor health the past six months.  Last month, more than 3400 persons attended a stage show when a dozen of  the best known performers in country and western music paid tribute to Lindsay in a benefit  show at the Oklahoma City Municipal Auditorium.  Governor Bellman appointed Lindsay a member of the Oklahoma Ambassador Corps and presented him with the certificate and a medallion of his  post as ambassador.  Bellman praised Lindsay for his work as a representative of Oklahoma in other states.  Participating performers included Red Foley, the Wilburn Brothers, Jimmy Dickens, the Duke of Paducah, Conway Twitty, Leon McAuliff, Hank Thompson, and Moon Mullican, to name a few.  Lindsay, whose real name was Merle Salathiel, started his music career in 1936 playing a fiddle in "Salathiel's Barn", a ballroom owned by his father.  A year later, he formed his first band.  From there it was all uphill.  The Barnyard Boys were enlarged to eight pieces in 1941 and renamed The Nightriders.  The band performed in 35 states, including Alaska, and entertained troops overseas.  During the early 1940's the "Nightriders" broadcast over a four-station radio network in Los Angeles and Long Beach, California.  For a time, Lindsay owned a ballroom in Compton, California.   Merl later added a girl singer to his band named Wanda Jackson. In 1957, the band was featured on the Red Foley television show, at which time the band name was changed again, to the "Ozark Jubilee Band". Graveside services were at Sunnylane Cemetary, Del City, Oklahoma.  Some of Lindsay's old troupe, Gene Jones who played steel with the Ozark Jubilee Band, and Clyde and Charles Harmon of Shawnee, were among those who arrived early at the cemetary.   Lindsay is survived by his wife Doris, a son Denzel, and a daughter, Merlynn.
******
1964
I left the Merl Lindsay Band in 1964 to begin a career with the Oklahoma City Fire Department, where I worked until 1984.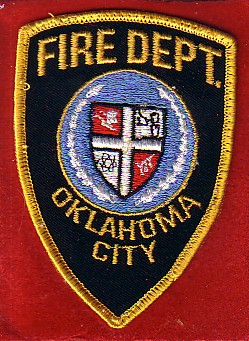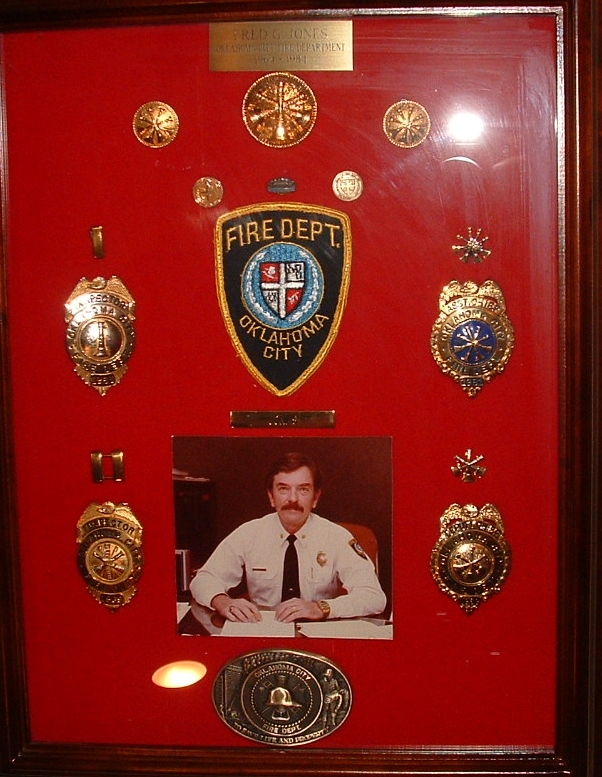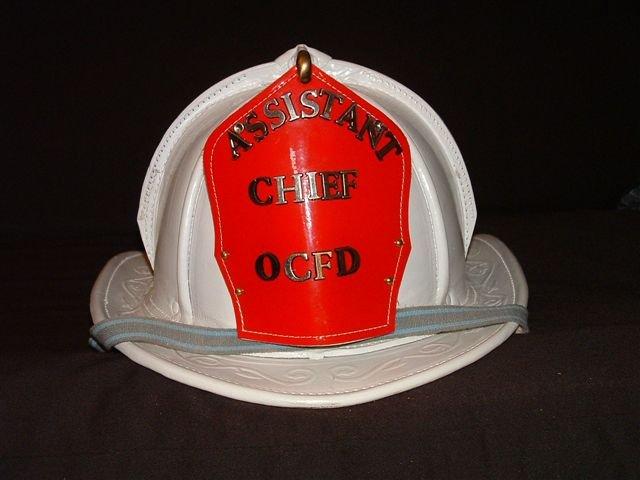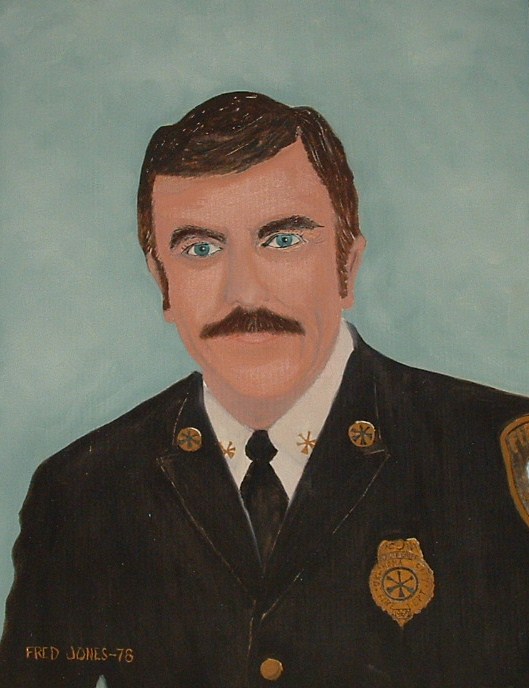 ******
After retiring from the Fire Department Gene worked for many different bands for the next several years.
or