CHARLOTTE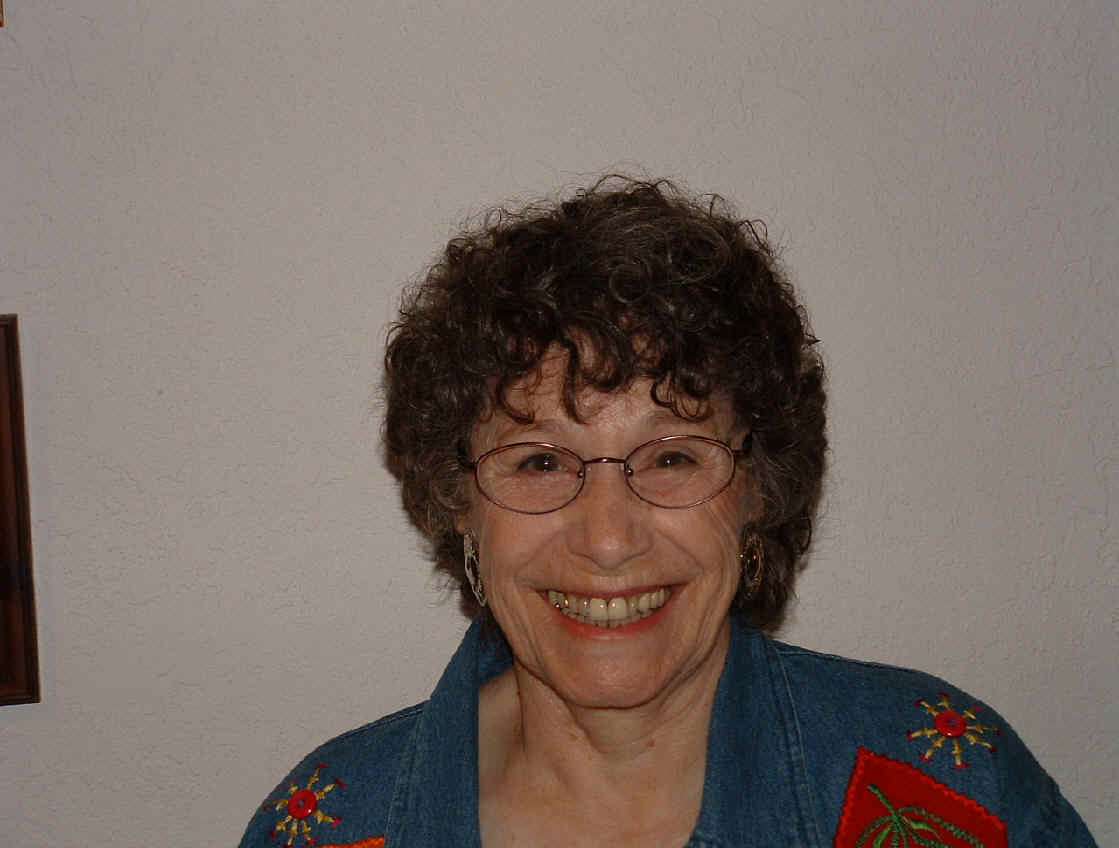 Musicians wives, military wives and firefighters wives share a common circumstance, in that their husbands occupation requires that he be absent much of the time. The wives function much as a single parent, with the responsibility of making sure that the children receive enough love and attention, are disciplined when necessary, take them to their doctor and dental appointments, represent the family at school functions and buy the left-over candy and cookies from fund-raisers, remember family birthdays and other special occasions and sign their husbands name to the cards to make it appear that he also remembered.  She keeps him up to date on all of the relatives by always remembering who has died, who has been born, who has a different spouse, etc.  She also makes sure that the dry-cleaning is taken and picked up and that shirts are laundered.  She doesn't often see him wear any of those things, but she knows that her husband must "look his best" when he is out there somewhere making a living.
When the husband is home, the wife keeps the children quiet or takes them to play at the park so daddy can sleep and rest until he leaves again.  On those rare occasions when the husband is home on a Sunday, she makes sure that he gets out of bed and goes to church with the family so that he is reminded not to drift too far away from them and HIM.  She lovingly does all of those things while praising her husband for accomplishments that no one else recognizes and she seldom complains when she feels lonely and isolated and isn't told often enough that she is loved and appreciated.
At various times during our marriage my wife has been all three, a musicians wife, a military wife and a firefighters wife, and I can never repay the indebtedness that I owe her for always being there........when I wasn't. 
 Time has passed all too fast, but I believe we have "touched base" on most of the important things of life.  I thank my wife for hanging in there with me all those years when it would have been so much easier for her to have done something else.  I love her more than I have the words to tell her!
(Background music on the pedal steel-guitar recorded by Gene)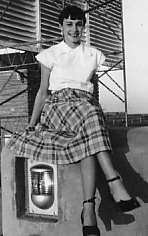 (1953  photo)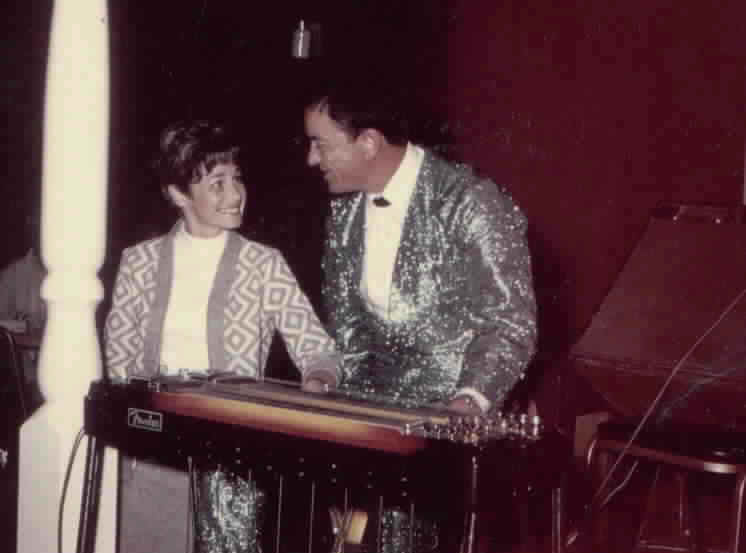 (1983  photo)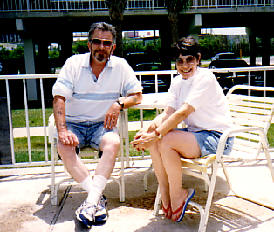 (1990 photo)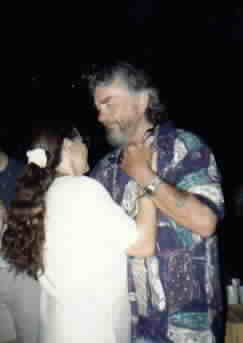 (1994 Hawaii)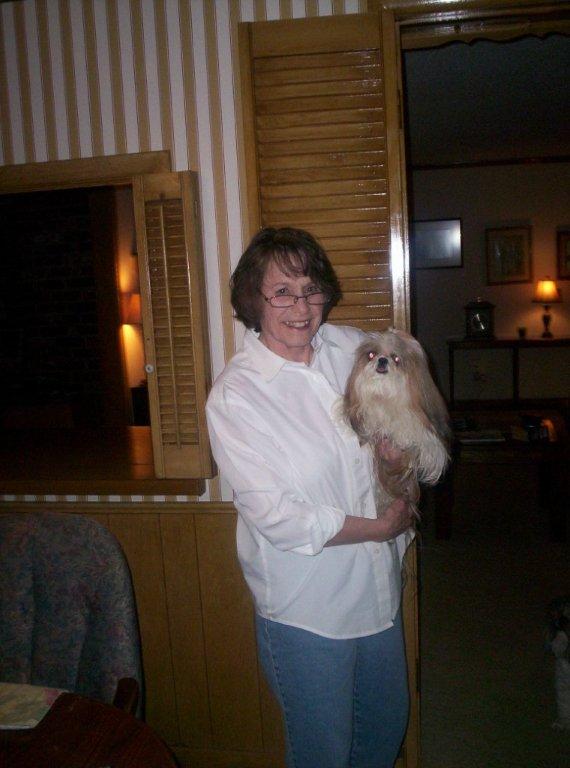 (2010 photo)
(It took a joint effort to blow out two symbolic candles on our recent birthday cake. The actual number of candles would have been 160.)
or